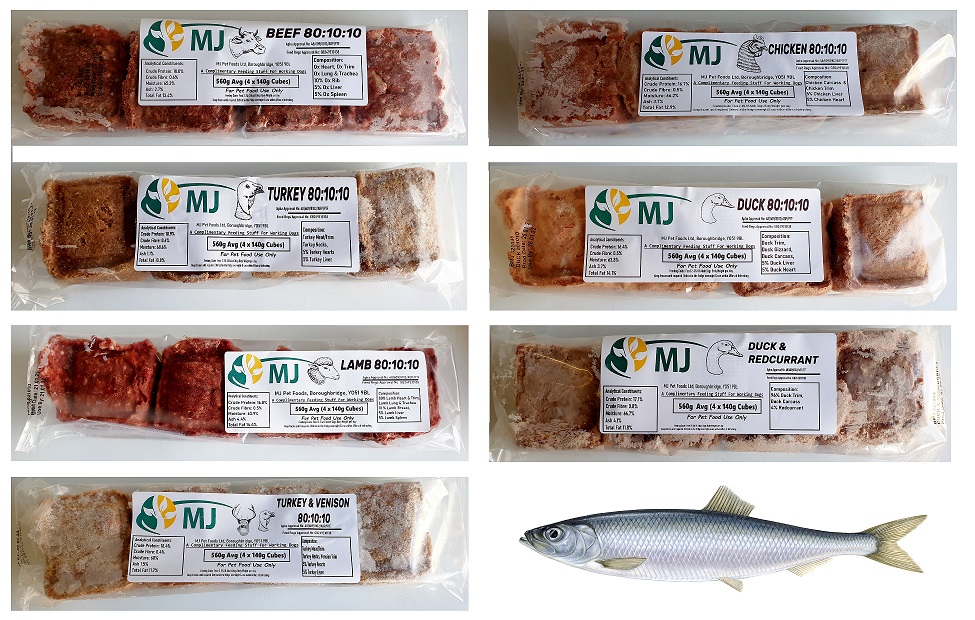 MJ Pet Foods
We are happy to announce we have now added this great product to our ever growing selection of raw foods.
MJ Pet Foods have been in business for more than 20 years, they harvest products from Yorkshire wherever possible to help keep their carbon foot print to a minimum and to ensure your pets have the best food available.
Packed in really handy 4 x 140g blocks to a bag (560g total), allowing you more flexibility on what you need per meal.
We have single species prey model (80/10/10) in stock now, so have a good look around our website.